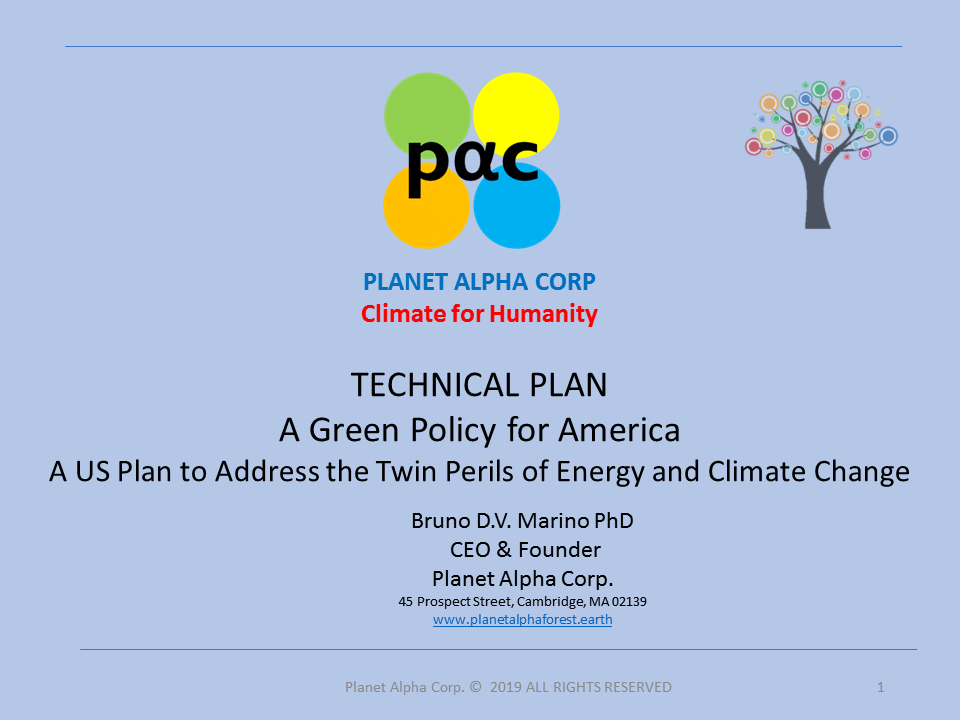 Note:
Planet Alpha Corp. supports policy initiatives to manage climate change now and for future generations

Basic scientific methods and data analysis are key to guiding social and economic policy for the planet

We have developed a Technical Plan to support any "Green Policy" to manage climate change

The Technical Plan is a blueprint for entities seeking a road map to manage climate change
Are you interested in collaborating with Planet Alpha to implement an effective Technical Plan for your area? This is an open call for collaboration with:
Scientists and Research Entities (Public & Private)

Youth and Civic Groups

Policymakers

Investors

Industry

Educational Programs (All Levels, Academic Year, Summer Session)

Individuals (Youth, Adults)

Governments (Municipality, State, Region), NGO's

Foundations
Contact PAC: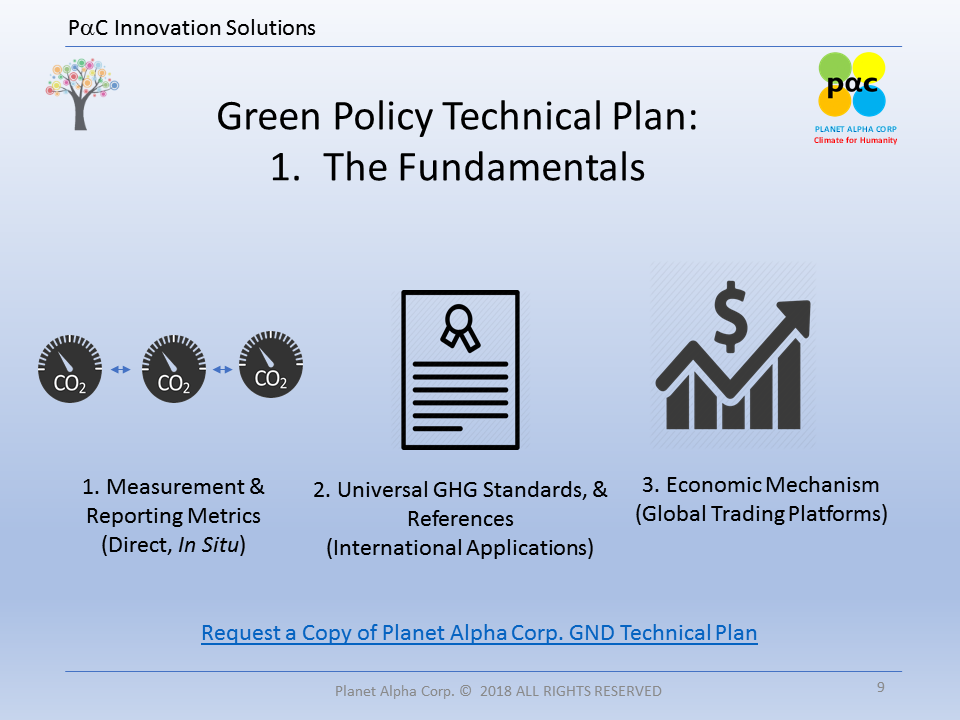 *The Technical Plan was not prepared in conjunction with any external individual, governmental or non-governmental entity.
*The Technical Plan was not supported by any external entity.